Bible Fellowship Center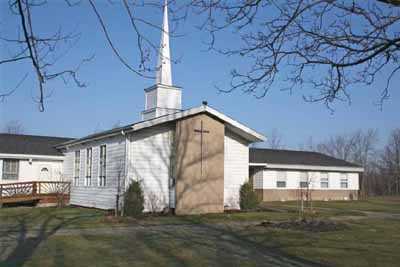 1136 Baseline Road, Grand Island NY 14072 716-773-3748

Sunday Services at 8:30 and 10:15
Come Worship! Come to be Blessed! Bring Some Friends!

Pastor: Rev. Calvin VanderMey


---

Come yourself and bring a friend to be blessed!

"Enter into the Tabernacle and Temple with Us" with Dr. Gary Cohen*

TUESDAY -- "LET US TOGETHER ENTER THE HEAVENLY TEMPLE" --
Hebrews 7:1-11; 8:2-5; 9:2-21; 11:12-14; 4:14-16

WEDNESDAY -- "EZEKIEL'S MILLENNIAL TEMPLE" -- Ezek 9:3; 10:4; 11:23;
Chap 40-48; Zech 14; Revelation 14-15


---
2016 Sermons
2015 Sermons
2014 Sermons
2013 Sermons
---
Worship Music
---
* Bible Fellowship Center is happy to have Dr. Cohen back again for another Bible conference.You will not
want to miss the teaching from God's Word that he brings. He was a translator of the NKJV and served as an
Army Chaplain (COL, USAR). He taught at Faith and Biblical Seminaries, and at Trinity International
University, Florida, and was a regular speaker for Moody Bible Prophecy Conferences. He testified as an
expert witness in a landmark biblical case in Washington State, and before the U.S. Senate Dirksen (R-IL)
Subcommittee, as well as in FCC v. WXUR. His book, Revelation Visualized, written with Salem
Kirban, has just been reprinted by AMG Publishers. Also The Chaplain Gary Cohen Story, will be available.
---


The Ministry of Mission
For the glory of God,
Bible Fellowship Center
is committed to spreading the Good News
of salvation, equipping the believers,
that they might become more Christ-like,
worship God, and enjoy Him forever.

© Bible Fellowship Center